My thoughts on Christmas are many, and varied. I am one who tends to get my hopes and expectations up, only to find that the actual event doesn't come close to meeting them. Case in point – Christmas. Happens every year. I want so badly to create the perfect atmosphere, with decorations, candles and cookies, and experiences, and family, and gifts and…..
But what I learned this year was…it's ok. It's ok that everything wasn't perfect...what is perfect anyway?
We decorated the house right after Thanksgiving, and aside from adding a couple of lighted greens on the mantle that we don't have (I substituted a couple of shelves) we really didn't so anything different than in past years.
And it's ok. We've still enjoyed the lights and the sparkle. I love the sparkle.
I had planned to make dozens of cookies as I'd done in the past. Only I managed to make two small batches right before Christmas and one the day after.
It's ok. We've had just enough for us to get the taste and not so much that we will be tossing it in the garbage come Jan. 1.
I usually send out dozens of Christmas cards / photos. None this year. We did take a photo on the 23rd, but I have yet to even get it from the camera to the computer.
It's ok. Maybe I'll send of New Year's Cards. Maybe I won't. Think anyone will really notice anyway?
The shopping was no fun at all. I usually enjoy finding the perfect few gifts and some stocking stuff. But this year, we decided to change up the way in which we give the gifts and I think it overwhelmed me. That, and the wrapping… In the past I've always had the cutest ribbons and bows on perfectly wrapped boxes of all shapes and sizes. And my goal is to have them done several days before Christmas.
This year, I was thankful to get the items in boxes, covered in paper and tagged. We ran out of both bows and tags, so that only added to the excitement…
But it's ok. The gifts were beautiful under the tree for a few hours, and each child received gifts that surprised and delighted them!
We had an exceptionally quiet season here this year, which in retrospect was a God-send. John's knee has been so painful that travelling a whole lot would have been tough. So we were home. And honestly, I had moments were I felt a little lonely. A little left out maybe. I knew friends and families who were gathering together and it just got to me a little.
But it's ok. These are people I cherish and love to spend time with thoughout the year, not only during the week of Christmas. And I've made a bit of a commitment to myself to do just that – spend more time with them during the year.
My list could go on…the knee injury that spanned the whole month of December before treatment began; the virus that knocked me out for five days; etc.
But I guess my question is this -
Why do we put so much pressure on one day - when we are called to celebrate Him and His Presence every day – 365 days a year?
I've had some time to reflect and ponder how we might celebrate Christmas next year. I want our focus to return to CHRIST the way it should and these other things to be less and less important. Don't get me wrong, I still want to celebrate, but years like this make me long for the times when we had little, little ones, just a few decorations, no money and the kids almost enjoyed the box more than the gift itself. Can I get an Amen?
It's ok. Christmas comes around the same time every year, and next year we will celebrate differently, with a clearer focus.
How was your Christmas? Mine was ok.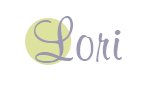 Linking up with: